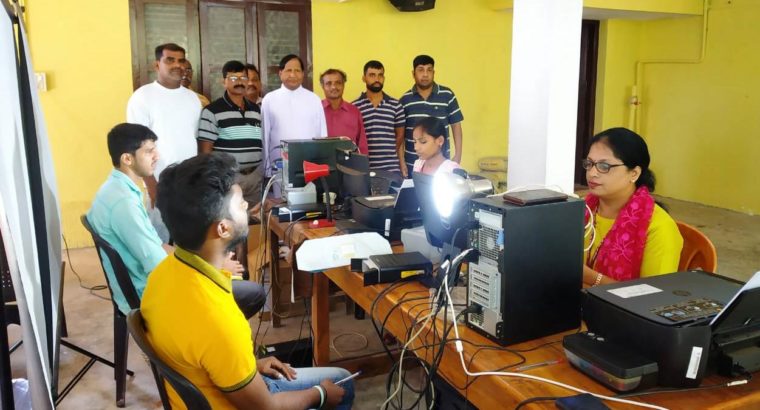 Aadhaar card service camp was organized by Sacred Heart of Jesus Church administration – Shamboor was held on 29/11/2019 at the church premises of Shamboor. Aadhaar card correction and new Aadhaar card registry service  was provided between 9 am to 6 pm. 160 citizens of Hindu, Muslim and Christian communities took advantage of it.
The Aadhaar service team, based in Aadhaar Centre, Bangalore, has made the program a success by providing an active and well-functioning service.
Shamboor Parish Priest Rev. Fr. Gerald Pinto and Vice-President of the Church Pastoral committee Mr. Gilbert Pinto thanked all those who contributed to the success of the program.