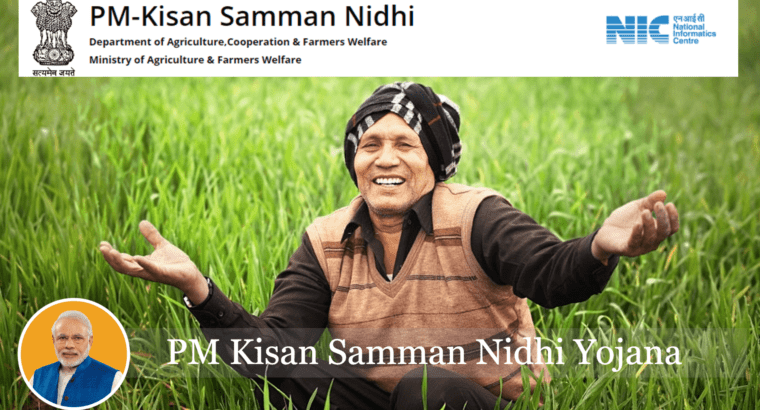 Pradhan Mantri Kisan Samman Nidhi is a central sector scheme, launched by Prime Minister Narendra Modi on December 1, 2018. It is designed to provide income support by way of a cash benefit to eligible farmers to fulfill their agricultural requirements and support their families. Through this scheme, money goes straight to eligible small and marginal farmers without any middlemen or commission.
Benefits of PM Kisan scheme
Under the PM Kisan scheme Rs. 6,000 per year will be paid to eligible farmers in 3 installments of Rs. 2,000 each. It will be deposited directly into their bank account.
Who is eligible for PM Kisan Scheme?
Farmers from both the urban and rural areas.
Landholding farmer's families with cultivable landholding in their name.
Small and marginal farmer's families.
Who is Not eligible for PM Kisan scheme
Institutional landholder's or farmers.
People with higher economic status.
Those paying income tax.
Farmer families holding constitutional posts.
Employees of state / central government, present or retired officers, as well as PSUs and autonomous bodies.
Professionals such as Doctors, Engineers, and Lawyers.
Retired pensioners with a monthly pension of over Rs. 10,000.
Document required to register under PM Kisan scheme
Aadhaar is mandatory
Citizenship certificate
Landholding papers
Bank account details
Application Assistance is available at our Online Service Center located at Fobza, 2nd Floor, Vasudeva Plaza, Near Service Bus stand B.C.Road -574219
+91 9449956744( Call/ Whatsapp)
Not necessary to visit our office for this service. Send documents via WhatsApp.