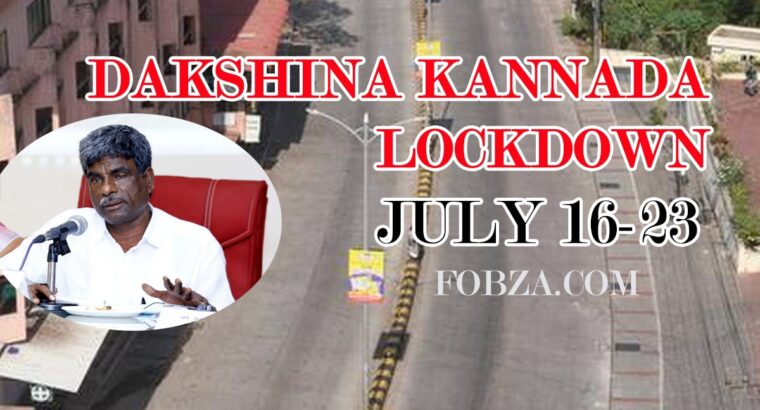 Karnataka Chief Minister Shri B, S Yeddyurappa, has directed to lockdown in Dakshina Kannada district for the next 1 week from 8 pm on Wednesday, July 15, 2020, due to the increase in COVID-19 across the Dakshina Kannada district said the district minister in charge Kota Srinivasa Poojary.
The lockdown decision was taken to prevent the rapidly growing COVID-19 and the public is asked to cooperate with local and district authorities to comply with safety measures.
The public is allowed to purchase daily essentials, as commercial activities in the district, run until Wednesday. Mrs. Sindhu B Rupesh, District Collector, Dakshina Kannada, will announce the lockdown guidelines and rules for 1 week.