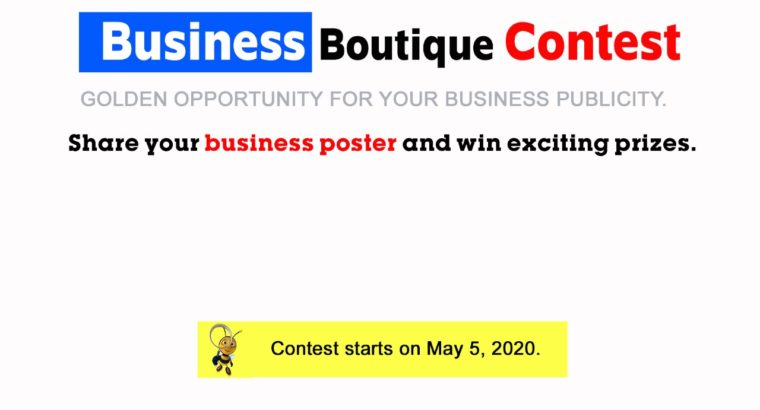 Fobza.com a fast growing web portal which provides employment and Business related online services in Dakshina Kannada district has organised an innovative competition for entrepreneurs of Dakshina Kannada and Udupi district.
ಕನ್ನಡ ವರದಿಗಾಗಿ ಇಲ್ಲಿ ಕ್ಲಿಕ್ ಮಾಡಿ.
Business is like the backbone of economic activities. Business plays a major role in balancing all kinds of economic and social welfare, including employment. It is a great boon to the economy of the country and there are many instances where the entrepreneurs with social responsibility have helped needy in the society. However the pandemic COVID-19 has given a shock to such ventures. Entrepreneurs are not only financially but psychologically distressed.
For such distressed Businessmen, here is a ray of hope!!
FOBZA has organized a business promotion contest called Business Boutique Contest for Dakshina Kannada and Udupi district entrepreneurs with a view to encourage them to promote their business. Simply share your business poster with Fobza's Business Boutique contest and grow your business and also win exciting prizes.
The contest starts on May 05, 2020 and runs until May 15, 2020. This contest will run through the FOBZA's Instagram page. Most liked Business poster will be declared as the winner.
The Coordinators have called for more and more people to participate in this competition, without simply participating in a rewarding vision, but also by promoting each industry in an innovative way.
More details about the competition can be found on Fobza.com's Instagram and Facebook pages.
Click here to Visit Fobza Facebook
Click here to Visit Fobza Instagram