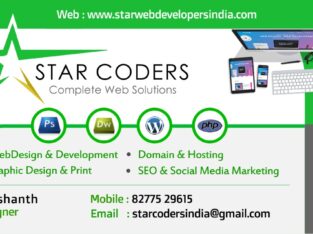 Mangalore, Karnataka, India
Cntrl R – Well equipped with state-of-the-art-equipment's, trained engineers, quality components and spares to provide high quality end to...

Contact us for complete web solutions. Web Design & Development Domain & Hosting Graphic Design & Print SEO & Social Media Marketing

What We are: The Softbincoder is a young company in Puttur, Karnataka also known as the Pearl City. We The Softbincoder say we're young because we're ...

Contact us for CCTV, Computers, Printers, Inverters, Mobile Repair, Smart Home power solutions and many more… SERVICES: CCTV Sales & Service...

POT is an abbreviation for PENTA OPTIMISED TECHNOLOGY SOLUTIONS established in the year 2019. We strongly believe in bringing solutions for the techni...