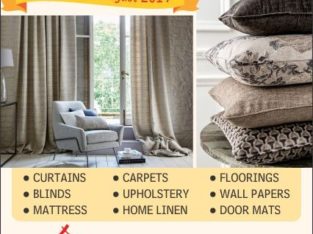 Home Shop Hotel Gold Finch Hotel, Bunts Hostel Road Mangaluru - 575003 Karnataka - INDIA.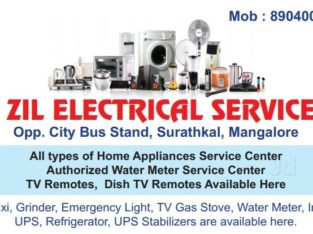 Sharath Bakery Buliding, Surathkal, Surathkal, Mangalore - 575014, Surathkal Junction, Near Bhandary Textile
About: All types of Home Appliances Service Center.Authorized Water Meter Service Center. Available Home Appliances: TV Remotes Dish TV Remotes Fan Mi...

Curtains Blinds Mattress Carpets Upholstery Home Linen Flooring's Wallpaper Door Mats

We provide both Sales as well Services on Inverters , Batteries ,Solar water heaters , CCTV and Laptops.

Services: Mobile Phone Dealers

London Electronics Souk in Hampankatta, Mangalore is a top player in the category LED Board Dealers in the Mangalore. This well-known establishment ac...

Services: Mobiles sales and Services .

Manufacturer of UPS, inverter and stabilizer.

Lavee Enterprises is a quality driven organization offering a wide range of Nicer dicer, cutlery set, metal gas lighter, hand juicer, kitchen press, k...

Dealers In: Flooring Mats Cishion Mats Rubber Mats Vinyl Flooring, Tarpaulins Nylon Ropes Shade Nets Plastic & Mosquito Meshes Coir Mats HDPE Shee...

Services: Furniture Manufactures ,Hardware and Furniture Fittings.

We deal with all kind of Computer sales and services. Upgradation & maintenance. Software Installation Desktop &Laptops sales &services Co...