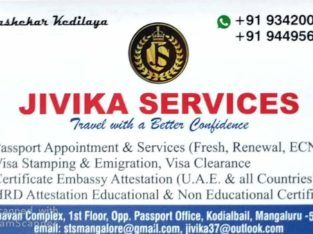 Rambhavan Complex, Opposite Passport office, 1st Floor, Kodial, Mangalore - 575003.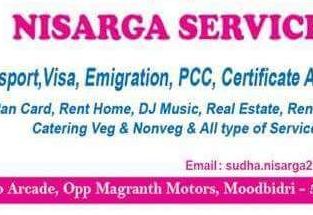 Lobo Arcade, Opposite Magranth Motors, Moodbidri - 574 227.
Jivika Services renders passport, visa and certification services to clients in Mangalore and surrounding areas. We assist clients with new/duplicate ...

Passport Visa Emigration Certificate Attestation PCC Pan Card

Canon RC copiers & Printers Multi Color Copiers & Printers Rental Copiers Lamination Spiral Binding

Our Servies: Colour XEROX Xerox Computer Typing & Forms Fax Spiral Binding All types of mobile currency Rubber Stamps Courier Services Email Services

We run a bunch of business such as Electronic Item supplies and repair, Xerox Center, Cyber Center, DJ Sounds and Lighting, Durga Fancy and Salon, Gov...