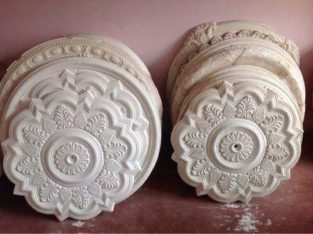 J M Road, Bunder, Mangalore - 575001, Opposit, Madeena Masjid, Mangalore
S A Interiors Decors in Mangalore. False Ceiling Contractors with Address, Contact Number, Photos, Maps. View S A Interiors Decors, Mangalore

Architects Engineers Building Interior Designers Builders

Indoor Concepts offers comprehensive Interior Design, Furniture Design & Project Management solutions. Our design solutions focus on our client...

Interior Design Works : Wardrobe Modern Kitchen Cabinets Showcase Sealing Partitions Sliding Windows PVC Doors Plus Doors Etc. All types of Interior a...

All Types of Gutter Work : Metal Gutter UPVC Gutter Metal Ridges Gutter Clamp Roofing Works Metal Works

Locks, Gum Item, Plywood and Laminate.

Established in the year 2012, Design Smart in Falnir Road, Mangalore is a top player in the category Building Material Dealers in the Mangalore. It is...

Services: Grills work Gate work Collapsible Gates Rolling Shutter Truss Sheet Steel Railings Sheet Metal Works All Welding Works…

We Undertake : Gate Grills Rolling Shutter Steel Railing Truss Body Works Other Welding Works.