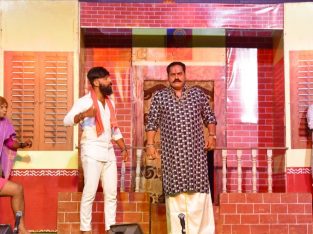 Sri Sai Prasad, Cg Kamath Road, Karanglapady, Mangalore - 03.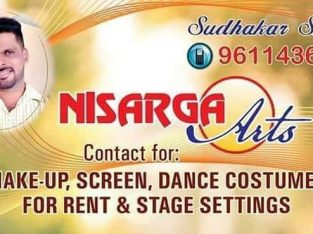 Lobo Arcade, Opposite Magranth Motors, Moodbidri - 574 227.
ದಕ್ಷಿಣ ಕನ್ನಡ ಜಿಲ್ಲೆಯಲ್ಲಿ ಪೌರಾಣಿಕ ,ಜಾನಪದ, ಐತಿಹಾಸಿಕ ,ತುಳು ಹಾಸ್ಯ ನಾಟಕಗಳನ್ನು ಪ್ರದರ್ಶಿಸುವ ಏಕೈಕ ತಂಡ.. ತುಳು, ಕನ್ನಡ ನಾಟಕ ಪ್ರದರ್ಶನ ಮಾಡುತ್ತೇವೆ. ಸುಮಾರು ಹತ್ತು ವರ್...

Make-Up , Screens, All types of Costumes for rent , Stage Setting. Also contact for Tulu Comedy Drama, Comedy Skit and Drama Music.